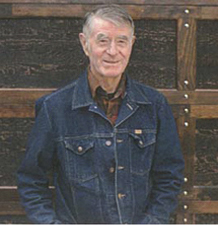 In Dulci Jubilo, Inc. is a non-profit foundation established in 1978 by one man with a vision. That man was Ted Rosenkranz, who graduated from Berkeley High School in 1939 and spent much of his life in the merchant marine. He established In Dulci Jubilo, Inc. to enhance the quality of life in the community of Berkeley by encouraging, inspiring, instructing and helping young people enrolled in Berkeley's pre-school, elementary and secondary schools to develop, during their formative years, values beneficial to the community.
Ted created In Dulci Jubilo, Inc. with the intent to encourage discussion, development and adoption of values in the areas of Ecology, Ethics, Aesthetics, Health, and General Education with the air of enhancing an individual's feeling of self-worth as well as furthering appreciation and recognition of worth in others and in the environment in which we live. The foundation desires especially to develop in children feelings of worth and self-esteem, to stimulate innate curiosity, and to encourage discernment and questioning of values by the young. Accordingly, IDJ is supportive of educational work in areas of parent training, counseling and motivation of children and youth.
In Dulci Jubilo, Inc. is committed to the premise that an individual's obligations to others and to the community are as important as obligations to one's self and one's own survival needs. The foundation believes that perception and acceptance of social obligations can be engendered at an early age through the presentation of an ecological and moral ethic, combined with active participation in such ethics. In addition, these obligations can also be developed by exposure to beauty and aesthetic values, by training and promotion of physical and mental health, and by encouraging the education and development of manual skills, the pursuit of excellence and appreciation for high standards rather than acceptance of mediocrity.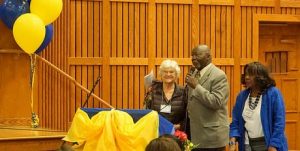 In Dulci Jubilo, Inc. is both a recipient and disburser of funds to individuals, groups and/or non-profit organizations in the community, which are striving towards similar goals and can offer projects, which might serve toward the realization of such goals. It is the foundation's hope that it might also act as a magnet in attracting funds from the community at large. The main two programs IDJ sponsors are its Grants Program and the Art, Poetry, and Essay Contest.
Grants
Since 1978, In Dulci Jubilo, Inc. has supported schools and organizations serving youth by funding creative, innovative, and effective projects through grants totaling over $900,000. Fundable projects aim to narrow the achievement gap and/or provide engaging learning experiences for young people and their families during and after school. In Dulci Jubilo, Inc. encourages proposals for school-wide or community-wide projects.
Details on the 2016 Grant Requirements and Submission Information are currently posted on this site.
Art, Poetry & Essay Contest
This year, 2016 marks the 33rd anniversary of the Art, Poetry & Essay Contest. For the last 33 years, each Spring, fourth and fifth graders from Berkeley public schools have been invited to compete in the In Dulci Jubilo, Inc. Art, Poetry & Essay Contest, an opportunity to express their ideas on community issues through creative writing and visual arts. In the 33 years of the Art, Poetry & Essay Contest, over 1000 students have been honored. We continue to hear from high school students and young adults that the awards ceremony is one of their most cherished childhood memories.
Each January, In Dulci Jubilo, Inc. distributes details about the competition to the principals of all Berkeley Public elementary schools. Fourth and fifth grade classroom teachers and art teachers are encouraged to create assignments around the chosen theme. Teachers submit their students' work and community volunteers judge the work and award prizes. A ceremony is held in April to celebrate the winners, who receive certificates, commendations, medals and cash prizes in all three categories. The 2015 theme was "My Feelings and Me." and in 2016 the theme was: "When We Opened the Box…"  In 2016 we received 362 entries and celebrated with 29 winners.
The announcement and details of the 2017  Art, Poetry & Essay Contest are posted on our Home page.
Community Builders since 1978
We are a non-profit foundation established in 1978. We welcome and encourage your contributions and financial support. Donations are tax-deductible, and sponsorships start at $50. We value the creativity of our donors and the community at large. Please contact us with your questions, suggestions, and ideas!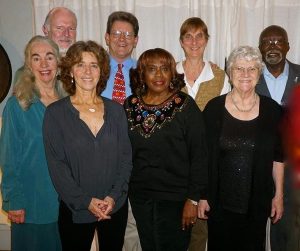 The Board of In Dulci Jubilo, Inc: Pamela M. Doolan, Director; Christopher Klein, Treasurer; Miriam Rokeach, Director; Mark Coplan, Director; Queen Graham, President; Susan Fischer, Vice-President;  Elizabeth Shaughnessy, Secretary; Rev. Dr. Marvis V. Peoples, Director.